Scottsdale, Arizona, United States: Troon is continuing to support the long-running sustainability activities and extension of environmental policies at many of its facilities around the world, despite the Covid-19 pandemic, including taking greater steps to reduce waste and conserve the environment.
As the world comes together to tackle the on-going spread of the Coronavirus, Troon International believes this collective effort can be replicated in regards to environmental sustainability and the company's own efforts in ensuring that it minimises its potential negative impact on both the environment and the societies in which the company is based, while also maximising the positive benefits they can offer those around them.
Following the success of pioneers in the sustainability movement, other Troon venues are now introducing new activities to invest into environmental practices.
"It has been astonishing to see how much has been achieved by our properties. Our property leaders, alongside their expert teams, have all been working diligently to put practices into place that ensure our courses are more sustainable and efficient – ensuring the environment remains a top priority for everyone," said Mark Chapleski, President of Troon International, an Executive Member of the Asian Golf Industry Fedration.
"Troon International is proud to be working with facilities around the world that are united in their environmental focus and recognise the important role golf can play in both bettering and maintaining the landscapes and communities around them. As the properties achieve global recognition for their efforts, Troon International hopes to inspire others to take action, becoming more environmentally friendly and sustainably focused in the process," he added.
One standout example of Troon-managed clubs making a difference is The Grove in England. The venue has made a commitment to environmental practices in the last 12 months, such as removing single use plastic across its food and beverage outlets, use of compostable or reusable vessels, and implementation of a waste strategy to achieve zero waste to landfill.
The club's efforts saw them receive a Green Apple Award for Recycling Initiative & Environmental Best Practice last November. The annual international campaign recognises, rewards and promotes environmental best practice around the world and has become a popular global environmental campaign over the past 25 years.
Similarly, Las Colinas Golf and Country Club in Alicante, Spain, is making headway in reducing its carbon footprint by replacing all plastic water bottles on the buggy fleet and all one-litre bottles sold in the clubhouse with bio-degradable Tetra-Pacs – a combined saving of more than 50,000 bottles per year.
The club is also now using compostable cups at its water dispensers in the gym. These cups are collected and composted on-site to use in and around the property. The sale of plastic tees will also be banned, in addition to the club implementing the sale of a new clothing brand called Ecoalf, a Spanish product created from recycled ocean plastic and drinks bottles.
Jon Brook, Director of Golf and Sports at Las Colinas, said: "Sustainable golf development is successful golf development. The team at Las Colinas has worked hard by taking practical actions that make a difference, and it's encouraging to see stakeholders within the industry realising the importance of small changes we can all make."
In Prague, The PGA National Czech Republic at The Oaks has placed a strong emphasis on using natural resources to support sustainability with the recent completion of a Strategic Forestry plan to enhance native species in the region. This has seen the property develop its own bark mulch, which will not only smother weeds and eliminate the use of herbicides, but also reduce watering requirements and provide a non-artificial surface for new paths and walkways.
Located in southwest Peloponnese in Greece, Costa Navarino is home to two of the finest Troon-managed golf courses in Europe and, in 2019, saw the creation of one of the world's first earth-sheltered clubhouses. Literally built into the natural landscape, the Bay Course building is directly aligned with the club's sustainable principles and the design is based on a doctrine of bio-climatic architecture.
Not only does it feature planted roofs, including a total of 27,500 plants and trees both around the clubhouse and on its rooftop, it also uses materials and systems that maximise the building's energy efficiency.
In the Middle East, Saadiyat Beach Golf Club was designed with sensitivity to the surrounding natural environment and in compliance with strict environmental guidelines. Home to over 180 bird species, families of Mountain Gazelle and a natural nesting area for Hawksbill turtles, the club is dedicated to protecting its wildlife.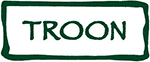 As a result, the Abu Dhabi venue became a certified Audubon member. Members of the programme have demonstrated their commitment to environmental stewardship by completing a multi-faceted certification process thereby reducing water and chemical usage, increasing wildlife habitat areas, and more.
Francisco de Lancastre David, Cluster General Manager at Abu Dhabi Golf Club, Saadiyat Beach Golf Club and Yas Links, said: "Our vision for Saadiyat Beach Golf Club is to successfully operate a world-class golf course in full harmony with its natural environment. The club is immensely proud to be a fully certified Audubon International golf course and we will continue to assess our on-going practises to ensure we are operating at the most efficient levels."
Staying in the United Arab Emirates, Al Hamra Golf Club in Ras Al Khaimah was the first golf club in the region to go fully plastic-free, having eliminated any item in September last year. A Golf Course Facility Member of the Asian Golf Industry Federation, the club has also introduced a high-quality water filtration solution, meaning members and guests are now supplied with a 500 ml or one-litre glass bottle that can be replenished throughout their round and returned following play.
In Dubai, The Track Meydan Golf took steps last year to remove single-use plastic water bottles from the facility. To ensure the guest experience is not compromised, the facility has invested in additional water dispensers around the course allowing players to refill their bottles at the Mai Dubai water stations.